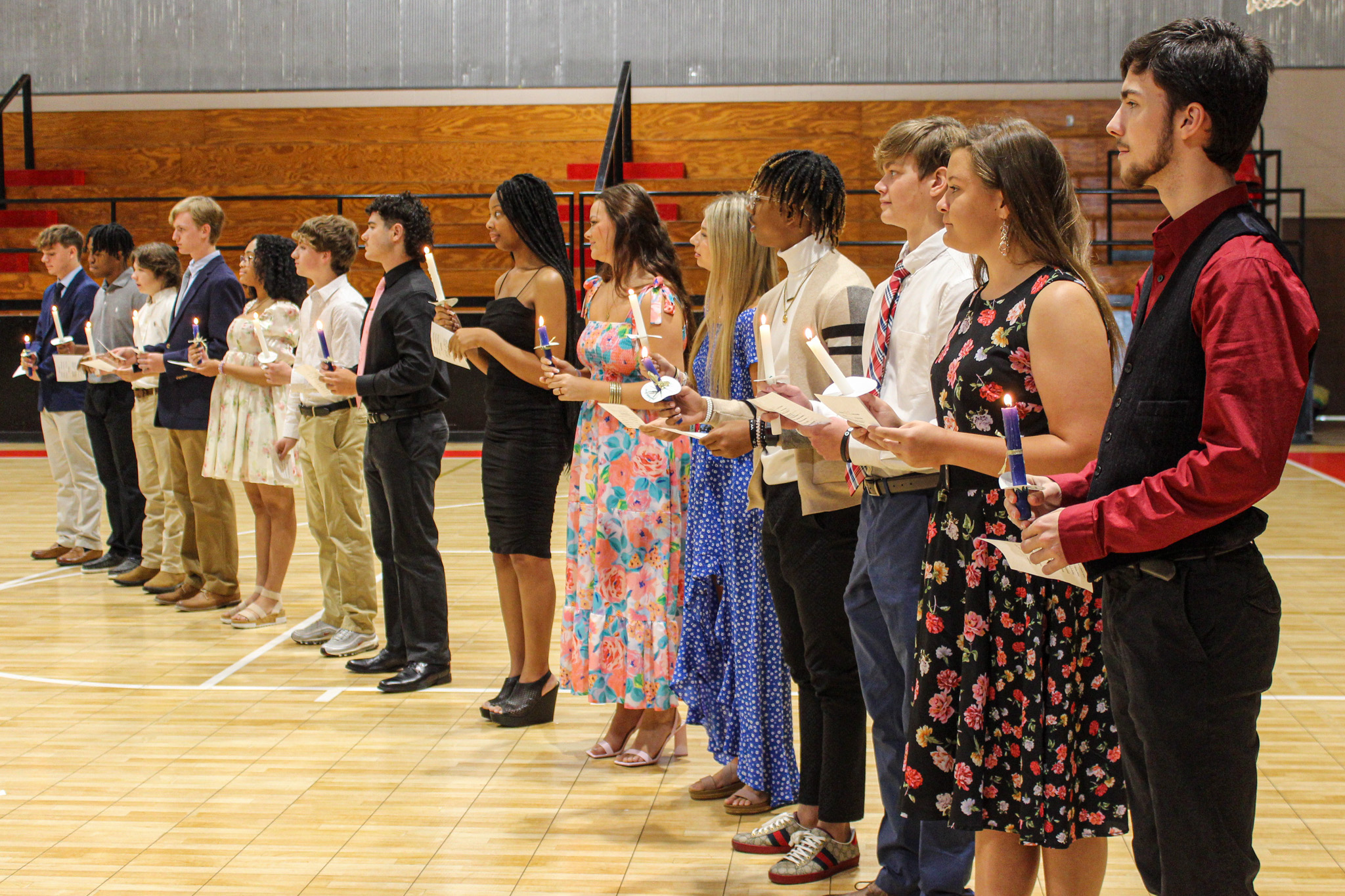 In a special ceremony that took place on Thursday, September 21, select CCA Juniors were recognized and inducted into the National Honors Society (NHS) in front of friends and family.
NHS Sponsor and Secondary English Teacher Janice Rylas and current Senior NHS members—Kennedy Bell, Nick Brock, Brooklyn Buntin, Patrick Matos, Caleb McCarter, and Hunter Whitmire—ushered in the Junior inductees by way of a candle-lighting and book-signing tradition. Wrapping up the ceremony was guest speaker Luke Phillips, a 2023 CCA Graduate and member of NHS.
Founded over 100 years ago in 1921, NHS is today a nationwide organization for high school students in the U.S. that recognizes leaders for their academic achievement, leadership, service, and character—both in and out of school. Each year, CCA students are selected and reviewed for NHS by the CCA faculty council and recommended by their home churches.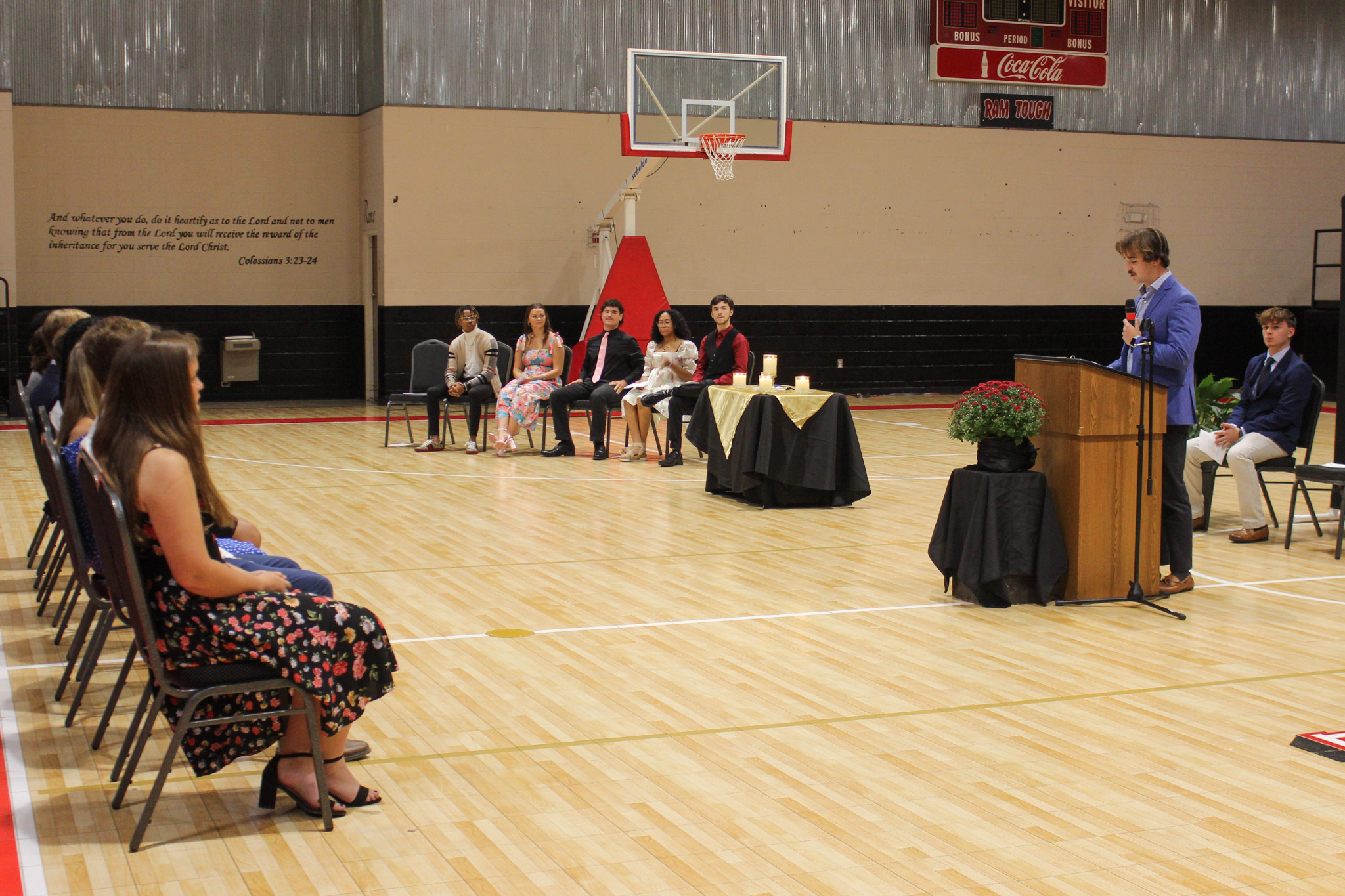 This year's Junior inductees are: Cassie Carter, Eli Farlow, McKenzie Kain, Jaden Lacy, Brody Murphy, Tyler Phillips, Lane Pounders, and Kameron Wofford.
Rachel Thomas, Head of School, said, "I'm incredibly proud of our NHS inductees. There's no question in my mind about the tremendous impact they'll make on their school, families, churches, and communities. They're an incredible group of students destined to do great things. I'm excited to see God work in and through them during their high school years."