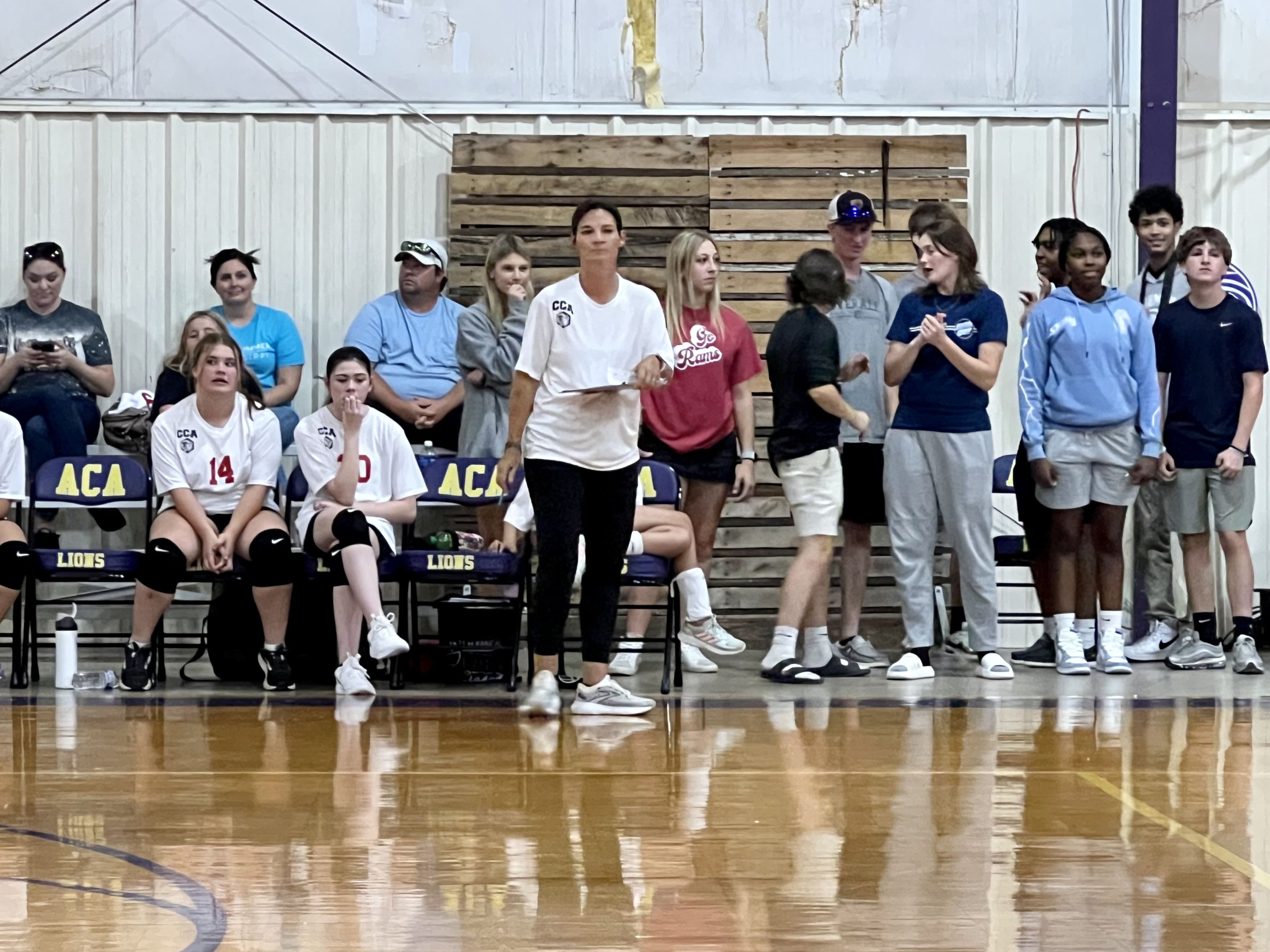 For the first time ever in the school's history, CCA has launched a girls volleyball team.
Last year, Tracy Weathers came to CCA with plans to start a volleyball team during the 2022-2023 season. But God had different plans for her.
"That was me being the 4th Grade teacher at CCA," she said. "Between teaching and assisting with softball, I wasn't able to devote the time needed to get the volleyball program off the ground. I just didn't have the time."
After the school year ended, Tracy knew she was supposed to leave the classroom as a teacher and move forward on the court as coach of the new girls volleyball team, so she began preparing.
"When we started practicing, we didn't even have a net," she said. "We were able to get some balls and started learning the basics of passing. It wasn't until later in the summer that we got a net."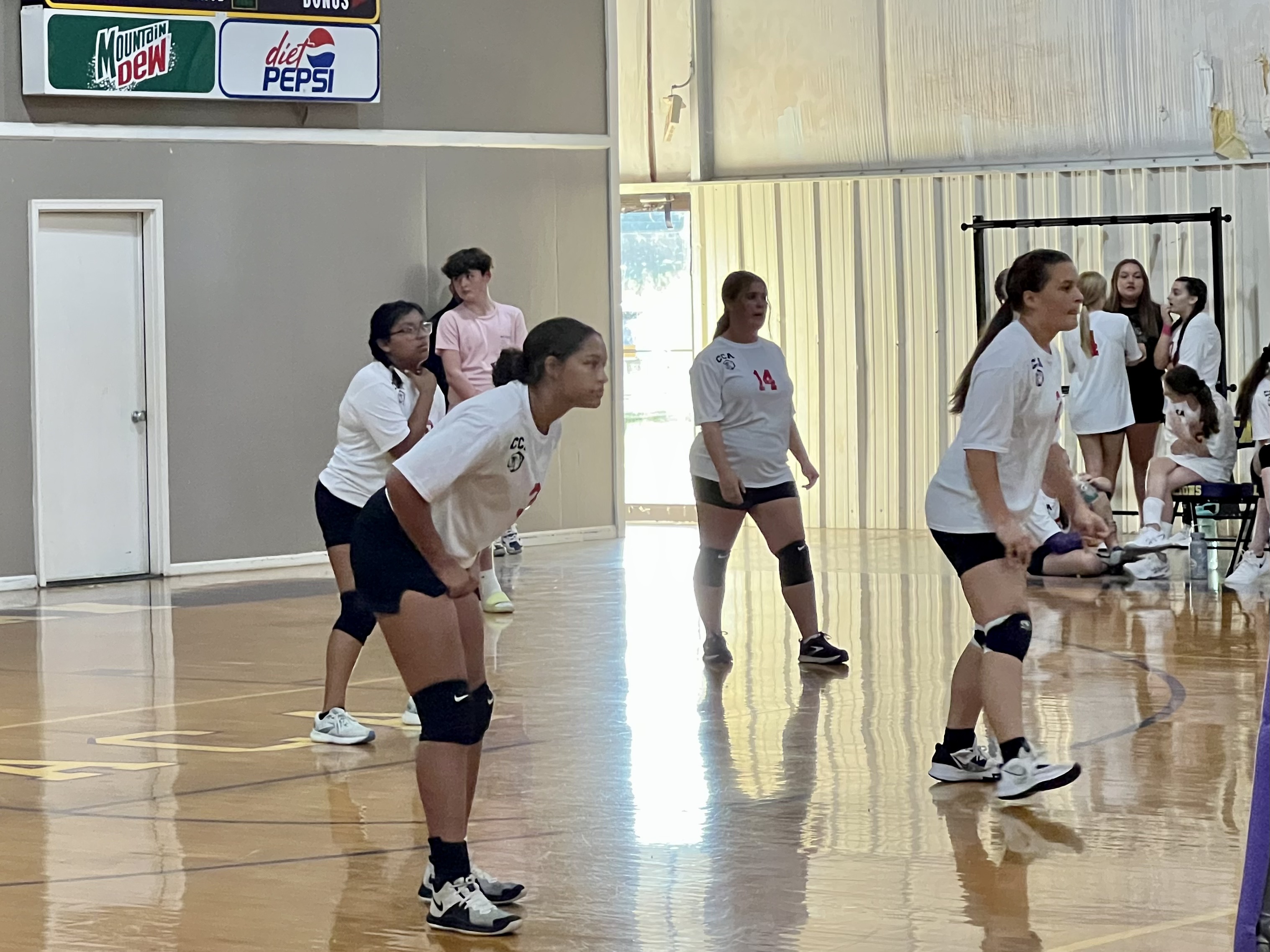 In it's first inaugural season, with 23 players on both the JV and Varsity teams, one thing is sure: all the girls are excited about this new sport at CCA and are eager to learn it.
With only a handful of girls who have played before and the rest with no experience, the team doesn't have a court with the correct lines, but they're faithful to practice each week in CCA's gym.
On Tuesday, September 19, both teams made CCA history competing in their first-ever match against Amory Christian School on their campus.
"It was a day I'll never forget. I was almost in tears with excitement. There was excitement from the players and from the fans," Tracy recalls. "When we scored that very first point, you would've thought we had just won the state tournament."
While they didn't win their games in that first match, Tracy says both the JV and Varsity did an amazing job for their first game.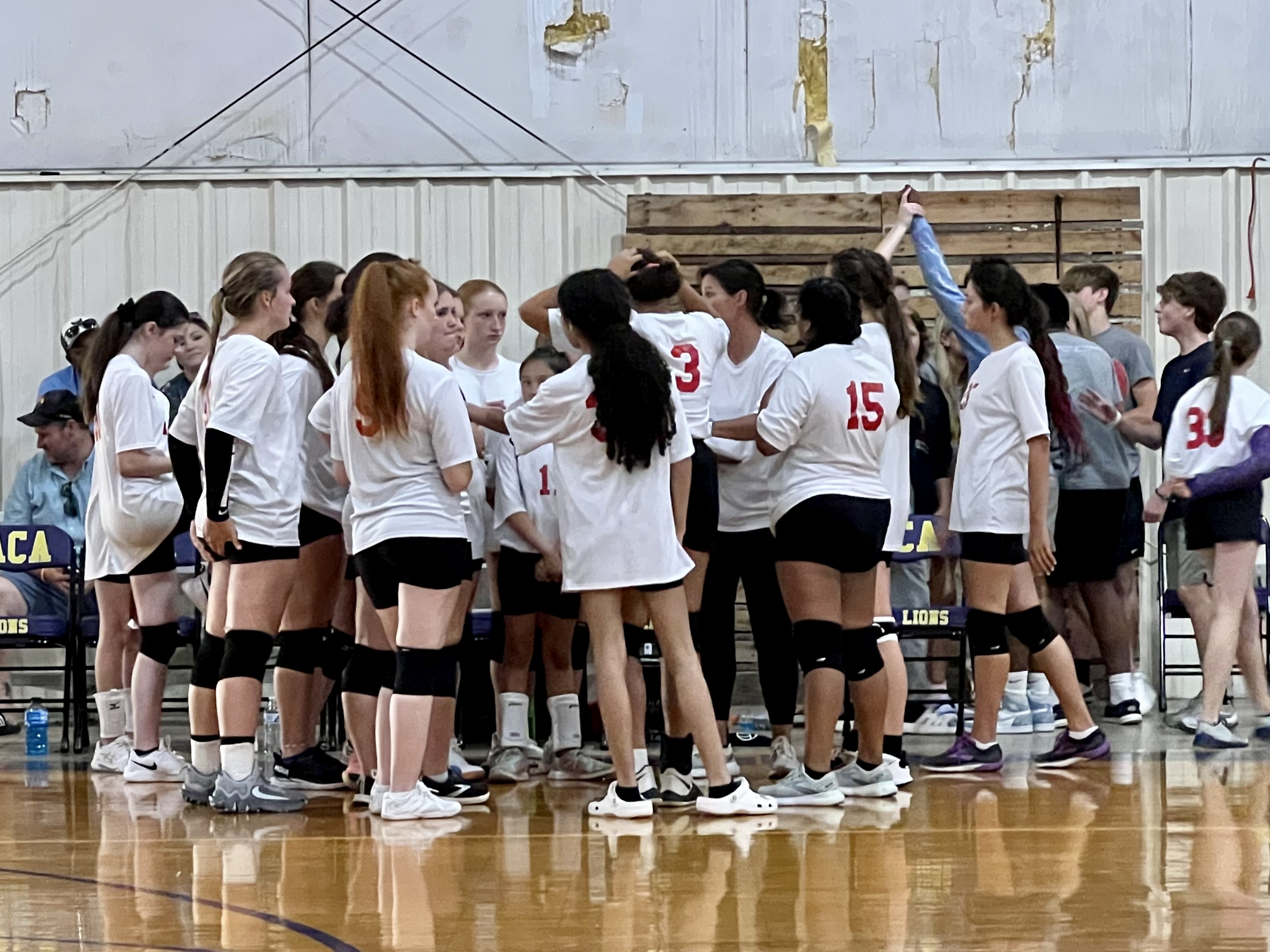 Amanda Grissom, CCA Sports Booster Board Member whose daughter plays on the new team, recalls the excitement in the room during that first game and all the CCA fans, including both parents and students, that showed up to support the team.
"Even though we didn't win, Amory Christian was the most gracious," she said. "They knew it was our first match ever and they were really rooting for us. The games were so fun because any point we scored, the crowd went absolutely wild. It was fun to watch!"
According to Tracy, at this point, playing games against other teams is one of the best ways for the girls to learn and see where they need to focus their practices going forward.
"We're excited about the few games we have this year. Hopefully, next year, we'll be able to have more home games and more away games," she said. "I'm just so blessed to be a part of this endeavor with CCA and these awesome Lady Rams."